LOUCAS

Local Clean Unit for Clean Room: Introduction Examples
When cleanliness of only a part of the room needs to be raised though the whole room has been controlled to the set cleanliness, raising the cleanliness setting for the whole room will results in substantial increase of initial and running cost.
However, the cost can be saved by partially raising the cleanliness to the required value by using the LOUCAS and realizing a local clean system.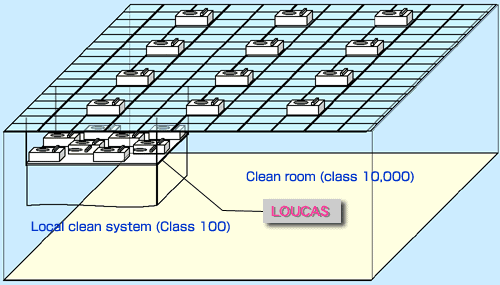 Click here to see an image.
Normal clean room (Whole room cleanliness: Class 1000)



After installation of local clean unit
(Whole room cleanliness: Class 10000; Local cleanliness: Class 100)